Years ago, an unfit and overweight office worker recalled a youth of dreaming about completing big events: a half marathon, a triathlon. It was December 31, just a few weeks before she would turn 42. Staring at a list of resolutions that looked suspiciously like the list from the year before… and the year before that, she realised that it wasn't going to get any easier to do these things with each year that passed. That office worker was me, and for some reason, the New Year resolutions changed that year.
It is easy to take the results that have gone before, or the things we know, and decide that to have "more" must be what we need. More money, more clients, more races. When I started getting fit again, it was very tempting to just chase after more of the same. I'm glad I didn't just do the same old things I had done before. After the first half marathon, I decided to do a triathlon, even though I could barely swim 50m. I laid out a plan that started with swimming lessons, way outside of my comfort zone. A set of small steps that worked up to completing the Olympic distance at Noosa last year.
Five years later, with more than one half marathon under my belt, and both sprint and Olympic distance triathlons completed, I have a new confidence that I can complete any goal with the right plan. But what is the goal and that mysterious right plan? Do I go on now to shoot for bigger and better events? Definitely not. I'm clear on my objective: to stay fit, have fun. The challenges I set belong only to me, and only exist because they serve my purposes. I don't have time to train for extreme events, but I like having goals to get me out of bed on these cold Winter's morning. This year I have a lot on, but I still have important goals.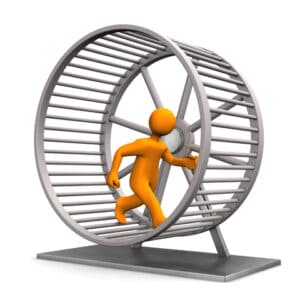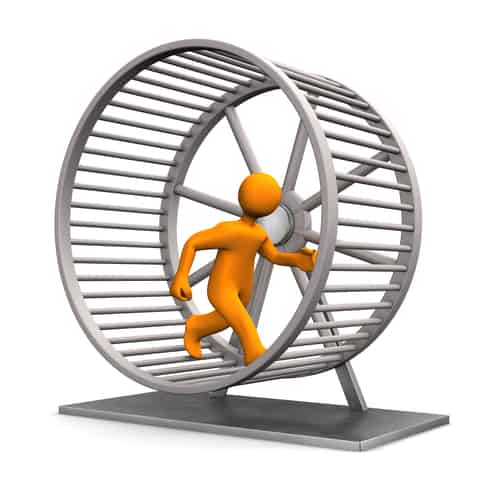 It is also easy in our business to just keep doing more of what we have done in the past. Or simply just doing more! You can take your bearings and make sure you are still headed where you thought you were going, and you're happy with that direction.
Or you can chart a new course completely. You run your business, and it exists to serve you, not the other way around. Having a strategy in place not only tells you what you are going to do, but more importantly what you are NOT going to do. Stopping doing the things that don't serve you is the quickest way to win some time back!
Taking stock doesn't have to happen only at the New Year. We can evaluate our goals, set a strategy and start taking steps any day of the year. What are you hoping to achieve? What paths could you take to get there? And once you have chosen that path, what step can you take today to get you there?
Does that all make your head spin? How on earth will you have time to do all of that when you are at 110% just doing the daily work? You could spare 15 minutes though. Try the SalesPOD "Create a Winning Strategy" 10 Day Challenge. In only 15 minutes per day over 10 days, you will work through a process to bring you clarity and a plan.
What are you waiting for? It's time to make a plan, and get off the endless wheel of work.
Sign up for the next "Create a Winning Strategy" challenge right now!