SalesPod MAKES SURE YOUR TECHNOLOGY IS WORKING FOR YOU, NOT AGAINST YOU.
Zyteq Case Study:
Busting through biz tech roadblocks
By leveraging the expertise of Tame Your Tech consultant Frieda Maher, Zyteq can confidently choose technological solutions to enhance and expand their company.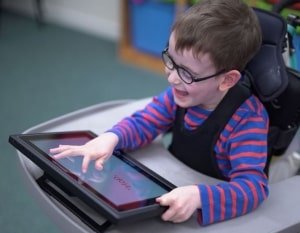 Image courtesy of Smartbox

Zyteq impacts hundreds of lives each year in their mission to assist people with disabilities to find the right technology to achieve their communication and access goals. They offer the widest range of speech-generating devices in Australia and are leaders in the electronic assistive technology field.
Founded by speech pathologist Tracey Bode in 2008, Zyteq is now a company of twelve, based in Melbourne and Adelaide, and services all of Australia. They help people with disabilities do awesome things with technology through their TEQ READY pathway, which takes people from evaluation right through to implementation.
They don't just sell communication devices, they also provide the services and training needed to support their clients to achieve their goals using the technology.
Zyteq's small yet multifaceted business works directly with their clients and their extended support networks, including clinicians, families and educators. In addition, as an NDIS registered provider, their products and services must also meet government quality and safety benchmarks. All these moving parts produce complex system requirements more typically found in larger-scale organisations.
Two years ago saw Zyteq experienced a period of significant growth. However, as the business expanded, they recognised that their original ten-year-old non-cloud-based database system impacted their ability to serve their clients responsively and effectively.
As with many companies at this growth stage, their processes and procedures had grown organically as the business did, adding tech solutions as the need arose. Which meant tools that weren't integrated across the business, resulting in a loss of efficiency and frustration for team members when trying to support clients.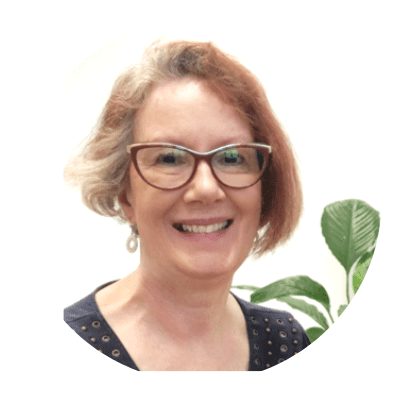 Tracey Bode, Zyteq CEO and Founder
Small business size with big business challenges
It was quickly becoming critical to find better tools that would support their business growth.
The challenge was finding the right tech with enough functionality to suit their varied business needs. So often, those technology solutions were built to suit a company of thousands, not a team of fewer than twenty. Tracey found the vast array of options overwhelming, as was the pressure to invest in the right one that would help carry the business forward.
While it was costly to be paying for so many different tools in their old system, implementing a new system would also be a considerable investment for the small business. With estimates ranging between $12,000 and $50,000 dollars – not including ongoing user licenses and training – it was essential to choose the right tool so they didn't simply swap an inefficient, unintegrated system for an incompatible one.
Ultimately, this impasse was preventing Zyteq from improving and scaling their business. They needed some way to make sense out of all the options.

To assist with the decison making process, Zyteq engaged business and technology expert Frieda Maher.
Salespod's customised consulting solution Tame Your Tech was created to support growing businesses like Zyteq that feel held back by tech issues.
Putting the decision-making power back in Zyteq's hands:
1. Starting with an analysis of Zyteq's existing systems and processes
Frieda mapped out a clear overview of what they already had in place – defining the overall context of the business's needs as she conducted in-depth market research.
2. Develop a custom framework of requirements
The detailed framework categorised requirements and defined what functionality was at each tool's core, be it a finance system or CRM. These were presented in a strategy session to the leadership team where Frieda outlined the different decision criteria and tool feature categories, breaking down all the different systems and their processes.
3. Finalising and delivering the solution
In Zyteq's case, this was Frieda's recommendation for moving forward and the next steps for the company without bias towards one tool over another.
"Frieda told us, 'Here are the parameters and the scope, here's your framework; now go forth and explore the options.'."
This approach empowered Zyteq to be able to make the right decision for themselves with confidence.
Moving the company forward with confidence
A crucial part of Zyteq's decision-making power and autonomy was understanding tech companies' language, which Frieda translated for them.
Having that language helped Tracey know what questions to ask and what expectations to set for partners who would help install and implement the new tech. She says,
"It's like having the insider information on how to talk to these consultants. I would never have been so bold to ask previously. Now, I felt confident to say, 'you need to be clear to me about what you're providing', then I'd ask to speak to one of their customers to understand the experience of working with this partner."
Frieda's framework has given Tracey, and Zyteq, an understanding of the core functionality of each tool and what category it fits into so they can assess the tools based on the overall needs of the business and its team.
"Once you start talking with a company and doing a product demo, it can become overwhelming with everything it can do, and you can lose sight of why you are looking for a tool because the bells and whistles look very exciting and enticing. I can now look past all the fancy words and actually understand where that fits into the framework of what I need."
Having a process to objectively assess the features and functions means Zyteq can stay focused on what they want to achieve and drill down into the things that are the non-negotiables in the business, carefully considering all the options and making sure there are no surprises.
With her newfound knowledge and perspective, Tracey is now looking forward with enthusiasm and confidence to finding the right tool for Zyteq and the right implementation partner.
"I feel like I'm on the front foot instead of the back foot. It's having confidence and feeling like I understand what I need to know to make the decision. I do feel like it comes from a much more well-informed position rather than just grasping at straws as I was before".